RYAN DONAHUE
LEAD INSTRUCTOR
Hitting & Defense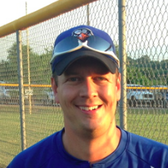 Ryan spent the majority of his life on a baseball diamond and learned from some of the games all-time great players and coaches.  Since the end of his playing career, Ryan has been an ABCA member and instructing players of all experience levels.  His desire to help youth players better develop their swing earlier in the playing career is now his passion.  By providing thousands of hitting lessons over the years he has a way of connecting with each player in a way that make every lesson enjoyable.
Ryan went into private instruction with the desire to find out what stopped him from making it to the next level of the game.  Through studying the great hitters of today Ryan has come to understand the proper mechanics and kinetics of the swing as well as the work and preparation that is required to coninue each player's growth.
By understanding the proper kinetics Ryan is able to teach players of all ages and experience levels to hit more consistently and with more power.  Ryan combines both the mental side of hitting with teaching proper mechanics that work for each player's personal ability and swing.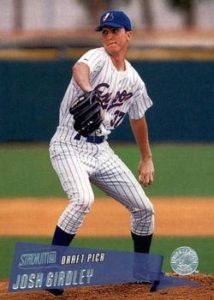 Josh's passion for playing baseball started at a very young age and by Junior High, there was no doubt in his mind he wanted to play professional baseball.  Josh's dedication and hard work paid off and during his High School Career, he was selected for First Team All American and First Team All-State.  Out of High School, he was drafted as the 6th pick in the 1st round of the 1999 draft by the Montreal Expos, now the Washington Nationals, playing 6 seasons.
Josh recently married and is currently living in Smyrna TN.  Along with personal instruction and teaching the mechanics of pitching, one of Josh's passions is teaching proper techniques in stretching and warming up.  He believes what is learned now at an earlier age will educate and create a solid and healthy foundation for future ballplayers, as his baseball career as a professional was cut short due to injury.  He also believes his professional experience and extensive knowledge of the game can benefit players of all ages emphasizing how hard work, dedication and motivation is the key for any athlete who wants to take their athleticism to the next level.
Josh is very passionate about giving back to the game that offered him so many opportunities throughout his life.  He is very honored to share his knowledge with younger athletes who share the same love for the game of baseball.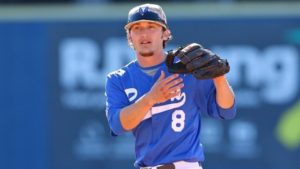 Riley attended Columbia State Community College for two years under the direction of Coach Mike Corn to start of his college playing career. His freshman year Riley hit .343 and had an on base percentage of .491 in 56 games holding down third base for the Chargers. During his sophomore year Riley moved to Short Stop and increased his average to .370, with a fielding percentage of a 1.000 in 132 chances. Riley took home the 2015 Spalding defensive player of the year for Junior college D1 and won a Rawlings Gold glove at his position.
After completing his sophomore year Riley transferred to Middle Tennessee State University fand played under Coach Jim McGuire. In 2016 he hit .388 with an on base percentage of .492 in 55 games. Riley was nominated for the Brooks Wallace award best shortstop in the nation for division 1.
Riley's senior year at MTSU included a .352 average with 82 hits, an on base percentage of .427. and a fielding percentage of .967.
Riley was drafted in the 9th round of the 2017 MLB draft by the Atlanta Braves. During the 2017 season Riley got promoted to Low A Ball for the Braves. In 2018 Riley was promoted to High A Ball for the Braves hit .330 and had a Fielding percentage of .983 while holding down Short Stop.
CONNOR SANDERS
INSTRUCTOR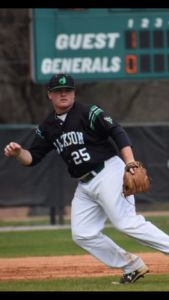 Conner McLemore is a native of Ripley, Tennessee, who started competitive baseball at 4 years old. Conner was a varsity starter all four years of high school, finishing with a career batting average of .450. Connor's high school career earned him a two- time All-State West Tennessee All-Star.
Conner went onto play at Jackson State Community College for 2 years and then transferred to MTSU to finish out his college career. During the 2017-2018 season, Conner worked as an MTSU baseball manager. Currently, he is working to finish his undergraduate degree in Sports Management in pursuit of continuing his education to earn a Master's degree in Sports Management. Conner has aspirations to continue his career as a collegiate baseball coach.
Michael Camp
Hitting, Fielding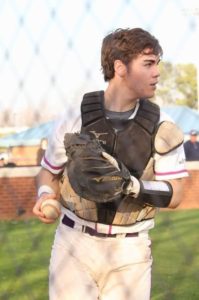 Michael's love for the game of baseball started when he was 3 years old.  Throughout Michael's playing career he was mentored and instructed by his uncle, former Tennessee Volunteer, and 10 year Colorado Rockies Veteran, Todd Helton.
Throughout Michael's playing career he learned the game from many positions but settled in as a catcher for Father Ryan High School and then went on to play through College.  Michael decided to hang up his cleats after finishing his college career.
Michael is now devoted to giving back to the game of baseball and teaching the local youth how to play the game the right way and success both on and off the field.  His passion for the game and and love for teaching is evident in the excitement that Michael brings during lessons and on the field.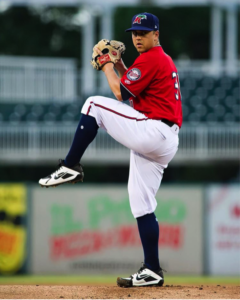 Andro Cutura attended Southeastern Louisiana University from 2012 to 2014.  While attending Southeaster Louisiana Andro as a Freshman All American received Southland All Conference honors.  Andro's college career came to a close when he was drafted during the 2014 MLB Draft by the Minnesota Twins.  Andro completed the 2018 season with a career ERA of 3.18 and playing High-A for the Minnesota Twins.